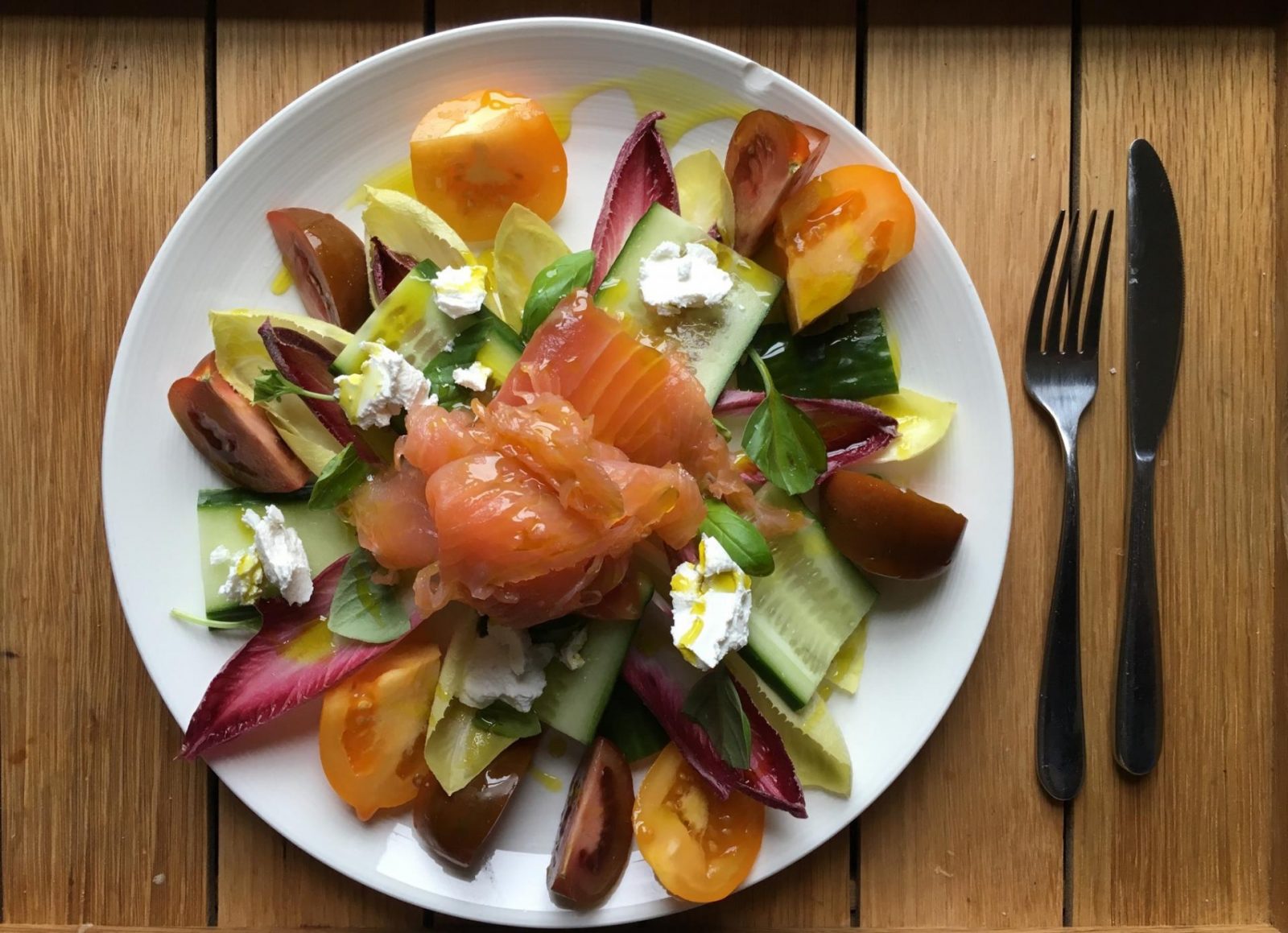 Healthy eating made easy in 6 simple steps that you can do right now.
The secret is to build an environment for success. Here are my 6 top tips for successful healthy eating.
Get the whole family involved
The more support you have the more likely you are to succeed. Everyone can benefit from better eating, so get your partner, parents, children and housemates involved. Rotate the cooking responsibilities to spice up the menu and keep things interesting.
Fill your fridge with healthy ingredients
If you open the door to an abundance of healthy tasty options in your fridge then you'll be inspired to make healthy meals. When shopping stick to the outer isles of the supermarket where the fresh food lives. Avoid the inner isles where the unhealthy processed food lurks. Better still, go to your local greengrocer and farmers markets. They are not as expensive as you think.
Avoid having unhealthy food in the house
Avoid temptation by refusing to have naughty stuff in the cupboards. It doesn't matter who you are, if there's chocolate or sweets or doughnuts within reach then your focus can be eroded and undermined. Set yourself up for success by leaving this stuff off your shopping list.
Get a cook book that inspires your healthy eating
Compliment your well stocked fridge and cupboards with a good cook book or two to guide your cooking and your shopping list too. I recommend the following books for excellent healthy and delicious recipes. Embrace the occasional new ingredient and feel free to take these ideas and make them your own. Click the book titles to buy now.
(when you buy through this site you support my work to assist me in providing more free info like this blog article)
1.Hemsley Hemsley the art of eating well           2.Mildred the cookbook        3.Deliciously Ella
Log and share your healthy eating
For many, the act of sharing your meals and progress on a platform such as Instagram is a great way to stay on track but also keep you positively accountable. You can also look back at your previous concoctions for recipe ideas that you've previously enjoyed.
Logs like My Fitness Pal can be used online or via their mobile Apps to log your eating and see more specific nutrient data. This one in particular has a huge database allowing you to find calories and nutrition for even the most obscure food items
Choose healthy snacks
If you have to snack, make sure you've got a few healthy snack options to satisfy your need without derailing your plans. Check out the following blog post for my healthy snack balls and also here. Come back and tell me what you think in the comments below!