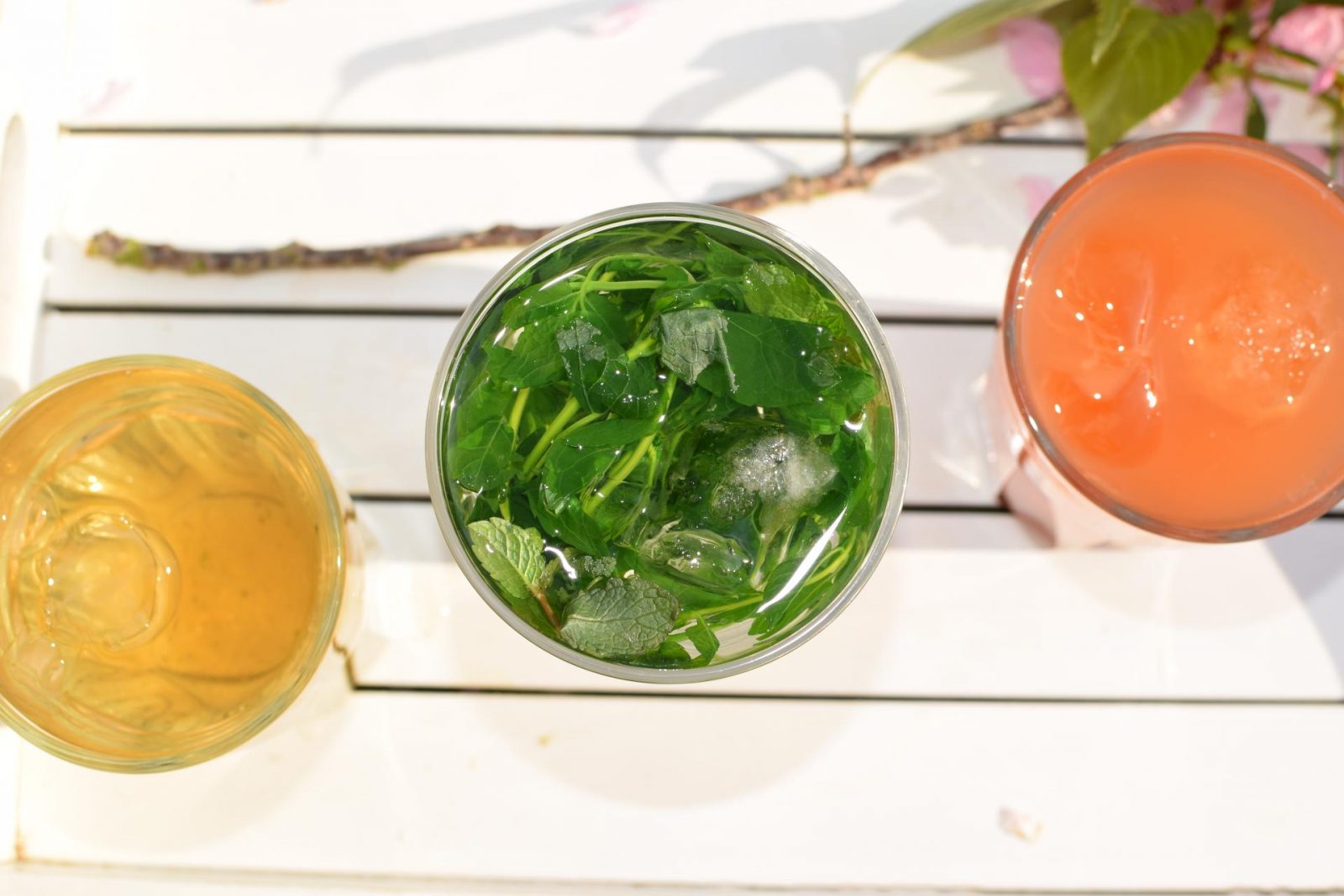 Hydrate in the sunshine with these three refreshing summer iced teas.
Green Tea
Fresh Mint
Verbena / Verveine
These refreshing iced teas are delightfully thirst quenching and posh enough to offer alternative to a cocktail or glass of wine when you're looking after your health and fitness goals.
Green
The first tea I've chosen is Green Tea, I love Japanese Sencha, but I brewed a Gunpowder variety because it's more common and it offered a striking orange colour when strongly brewed. Feel free to experiment with different types of green tea.
Minty
Secondly, I adore fresh mint tea in the morning and I've never seen it as an iced tea, so I gave it a good punt here, making it about four times stronger than usual. I think it worked well giving a subtle and refreshing iced tea. You might try adding some thin slices of lime for an extra twist. Virgin Mojito if you will.
Citrusy
The third and final tea is Fresh Lemon Verbena also known as Verveine. The dried leaves work well, but I can't get enough of the lemony goodness of the fresh leaves picked straight from the garden.
Method
Make double strength or more as the ice cold temperature and some ice melt dilution reduces the flavour impact.
Brew for the same duration as usual, just increase the measure of tea/leaves. Most teas will taste more bitter when brewed for longer. If you like a more bitter tea, crack on.
Brew your tea with water just off the boil (typically 2-3 mins)
Pour over a tempered (heat resistant) jug or container that you have filled with ice. Leaving room for more ice.
Top up with ice immediately and stir until condensation forms on the outside of the container.
You could transfer to a teapot and serve over ice in to teacups for a tea party picnic effect.
Present on a rustic white tray with a stick of blossom on a hot summer's day.