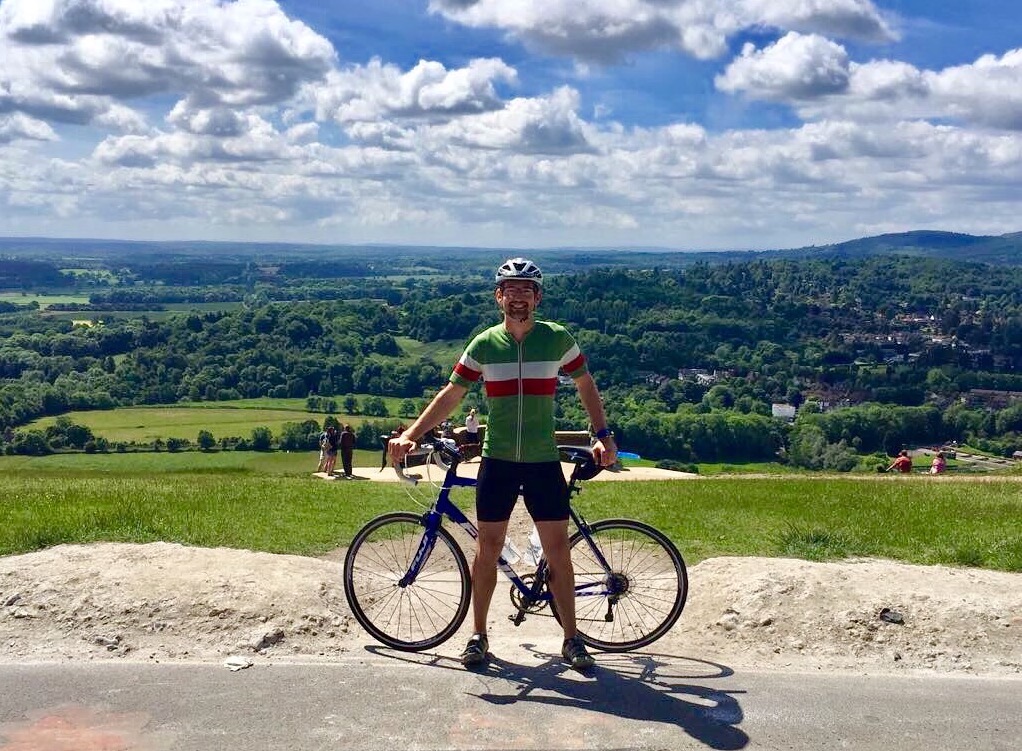 Why do anything the easy way when you can take in two infamous hills on your two wheeled journey to England's beautiful south cast?
My two fittest university chums proposed a cycle ride in order to catch up and rekindle the bromance. As three fit, competitive blokes messaged back and forth about a little bicycle trip it didn't take long for it to turn into a 100km ride to Brighton via Box Hill and the inevitable Ditching Beacon climb. It was going to be a four to five hour ride and a three to four thousand calorie effort so fuelling and comfort were going to be very important.
FOOD AND DRINK
I wanted to make it a fat-fuelled ride, so I stuck to the guidelines of my eBook as usual.
The Night Before
I Hydrated with two large glasses of my Sea Salt and Lemon Water sipped over two to three hours before bed.
I ate a classic high fat low carb dinner from Eat & Move.
In The Morning
Woke early and started the day with my famous fat shake and a double macchiato to turn up the fat burners. I always enjoy a small glass of cold water with my coffee.
My Famous Fat Shake Recipe
400ml Full Fat Milk
2 Heaped Teaspoons Raw Cacao Powder
2 Level Tablespoons Virgin Coconut Oil
2-3 Tablespoons Extra Virgin Olive Oil
1 Scoop Unflavoured Hydrolysed Whey Protein

I Carried Two Bottles
Bottle no.1 800ml plain water
Bottle no.2 600ml Sea Salt and Lemon Water (The Only Sports Drink You'll Ever Need). To maintain electrolyte balance and prevent cramping.
Lunch
Half way through the ride I enjoyed a Chicken, Bacon, Avocado salad with a mayonnaise dressing and a packet of pork scratchings.
I drank a 400ml glass of water and topped up my water bottle with 400ml of plain water before setting off again.
Snacks
I ate a small orange thirty minutes before the Ditchling Beacon ascent to help with the high intensity, sugar burning effort this was going to take.
Coconut Jerky from Mighty Bee was a welcome salty, fat based snack at the top of Ditching Beacon before the final ten miles into Brighton.
So, during the four and a half hour ride I drank 2.2litres of fluid. I arrived feeling good and hydrated according to my pale and plentiful urine. You'll remember from my other blog posts and my Eat & Move eBook
WHAT I WORE
I am lucky to have collaborated with the wonderful people at Howies who produce excellent cycling and running clothing.
I wore their Llaeth short sleeve jersey which is very comfortable and durable. It kept my temperature perfectly balanced on the hot climbs and the windy descents. It has all the pockets needed for for a wallet, pump, inner tube, phone, snacks and jacket.
I took their amazing Clearim packable jacket but the day was dry so it stayed packed into its little pouch and I forgot I was even carrying it.
I wore Howies Bib Shorts which were new to me having only warn basic padded shorts before. The Bib Shorts were exceptionally comfortable and the padding surpassed the saddle comfort of any of the leading shorts I have previously warn. They also incorporate an antibacterial finish which is very appealing in a world where even expensive sports kit has a habit of stinking after only a few washes.
When I wasn't wearing my helmet I wore their Muzzy Cap which folds perfectly into any pocket and covered my helmet hair at the halfway stop and on the long train journey back to London.
Not only is the Howies kit exceptional in comfort and performance, it is also sourced and made responsibly with the environment and carbon footprint firmly in mind. They are a British company out of West Wales which is close to my heart so they really tick all my boxes. If you are shopping for new cycling kit you would be mad not to head over to Howies.
I hope to follow the piece with a running feature on my favourite kit so keep your eyes peeled!